After some weeks waiting for the special order, my
Rycote Stereo Cyclone
has arrived. It's a very effective windscreen built specifically for stereo microphones, which mainly means that it has 5-pin XLR connectors on the cable leading out of the basket. The Cyclones come in a few sizes, and this is the kit recommended specifically for my
Audio-Technica BP4025
X/Y stereo microphone. I intend to use this combination to record ambient background audio, in nature and elsewhere, to build a library that can be used with films, or as people request them. Now I just need to wait for a day when I'm not busy and it's not raining so I can try it out.
I've had the BP4025 for a while, and I really love it. It is a true stereo, large-diaphragm, condensor microphone, with polar patterns arranged in a 120° X/Y stereo configuration. It is very sensitive and detailed, and in my opinion it yields a beautiful stereo image. I've used it in my Røde Blimp, but it is awkward because the Blimp is not really a good shape for this microphone, and the Blimp is equipped with 3-pin XLR connectors, so I have to route the cable directly into the basket.
The Stereo Cyclone solves both of these problems. Additionally, the basket is covered in a new fabric that can be used without fur. I did buy the Windjammer fur cover made for this unit anyway, and together I should be able to use this microphone under some serious conditions. Also, the shock mount and suspension is superior to that of the Blimp. The basket is floated on its own suspension independent of both the microphone and the boom/stand.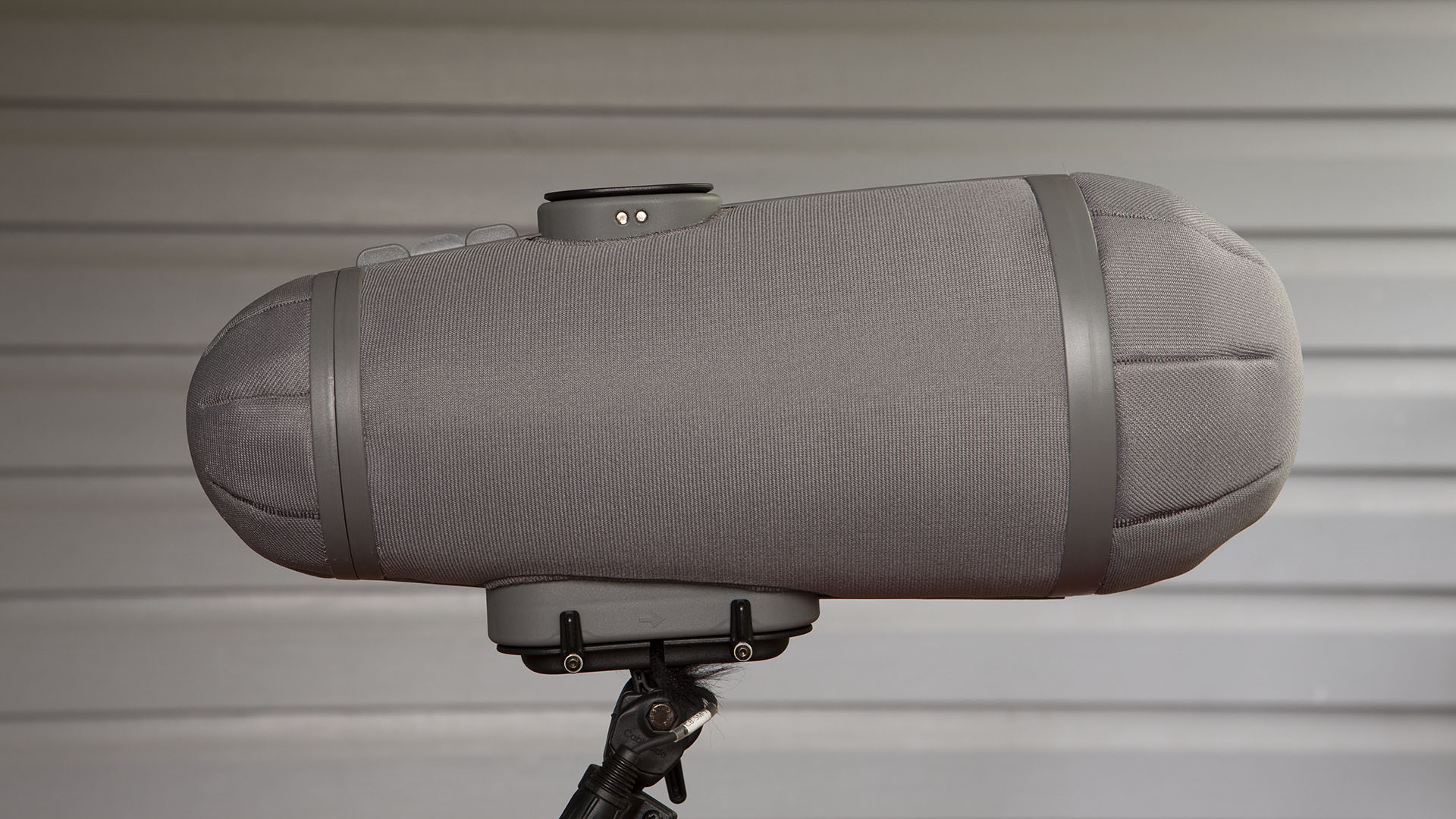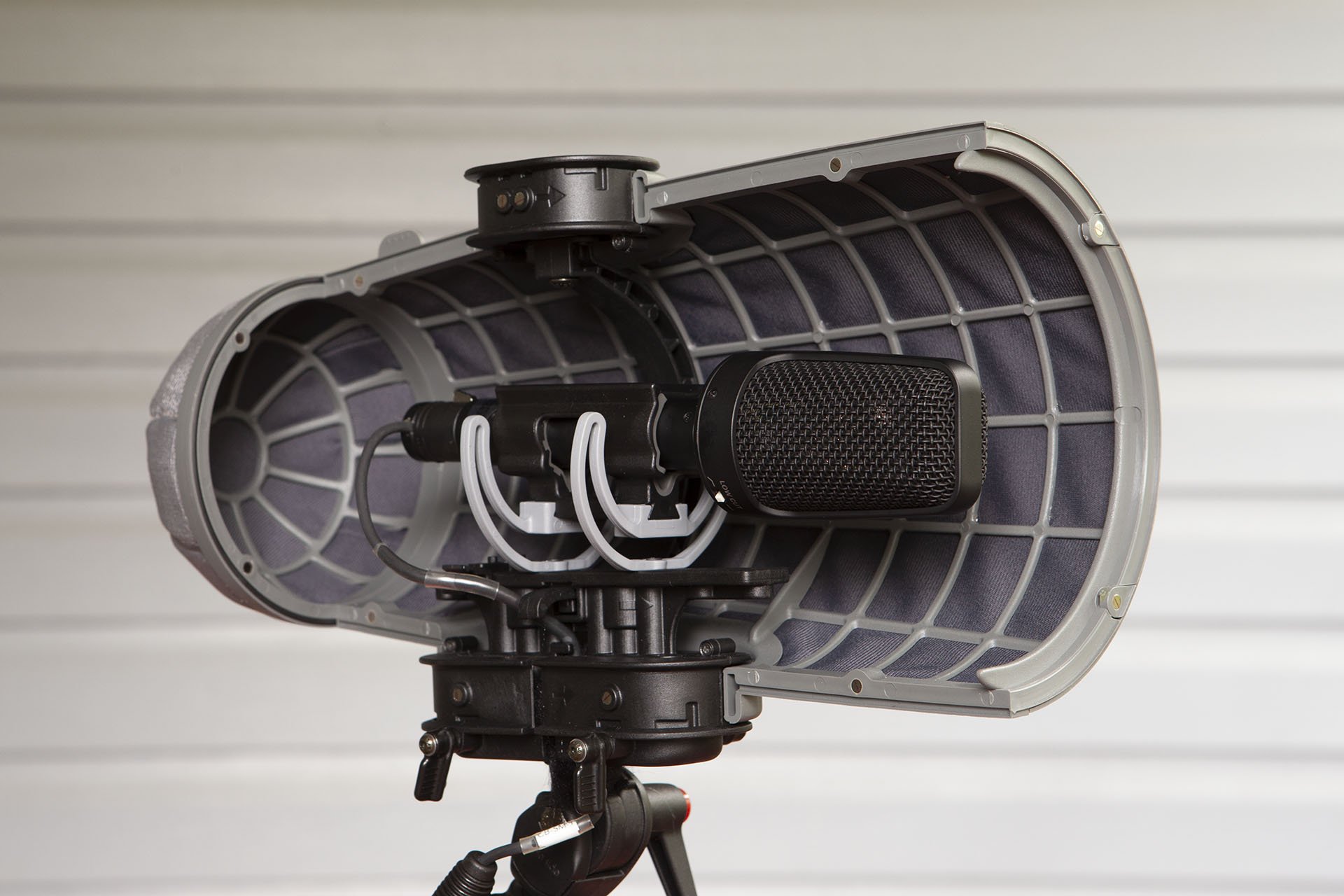 I will update here with some audio samples once I have gotten a chance to use it in the field.